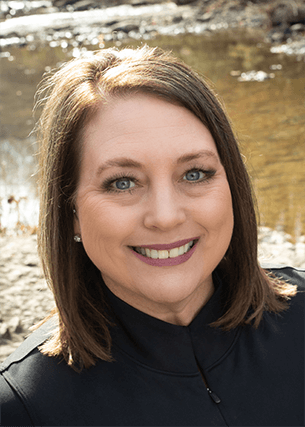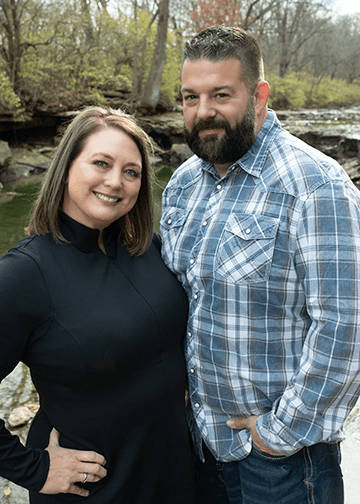 Jennifer J. Mickelson Marshall is an attorney concentrating her law practice in the areas of estate planning and probate law. First licensed to practice law in 2001, Jennifer has been admitted to practice law in Nebraska, Kansas, and Missouri.
Jennifer grew up in Cortland, Nebraska. She began her career in the financial services industry in 1993 while working her way through college at the University of Nebraska, where she earned two scholarships and graduated with a Bachelor of Science degree in Secondary Education with endorsements in English and journalism in 1997. After student teaching, Jennifer continued her education, earning her Juris Doctorate degree from the University of Nebraska College of Law in 2000.
Upon graduation from law school, Jennifer moved to the Kansas City area and continued her work in the financial services industry, during which time she earned her FLMI and CLU, two esteemed designations in that industry, and concurrently passed the Bar Examinations in Nebraska, Kansas, and Missouri. Thereafter, Jennifer began practicing law almost exclusively in the areas of probate and estate planning.
Jennifer has proven experience in the administration of decedent estates and guardianship estates in Missouri and Kansas. Her extensive experience in probate court has made her a superb estate planning attorney, as she has worked first-hand with hundreds of estates—thereby allowing her to foresee the complications that can occur if estate planning documents are not drafted properly. Jennifer also represents clients in trust administration matters and has drafted over 4,000 estate plans.
Jennifer is compassionate about people. And her life experiences have led her to feel a particular calling to assist two specific groups—veterans and widows.
Jennifer's father is a 100% service-connected disabled Vietnam veteran. Both of her grandfathers served in WWII and her great-grandfather served in WWI. She understands first-hand what our nation's veterans have experienced and the challenges that they and their families face. She is committed to giving back to veterans in appreciation of their service and life-long sacrifices. Jennifer is available to give presentations to veteran's organizations at no fee and gives all veterans a 10% discount on all services.
When Jennifer was 36, her 40 year-old husband died suddenly, leaving behind two young children. Accordingly, Jennifer knows the walk a young widow is forced to walk and the burdens she carries. Ten years later, Jennifer's son suffered a catastrophic injury, leaving him paralyzed. Because of her own life experiences, Jennifer is uniquely insightful and deeply passionate about helping other grieving families and providing peace of mind to her clients.
In 2015, Jennifer married Brian Marshall, who serves as the Marketing Director and Customer Service/Office Manager at Trust & Will Center and MoKaN Gun Trusts. Jennifer and Brian also own Marshall Home Team Real Estate and are both licensed real estate agents.